Réalisations - FCC Components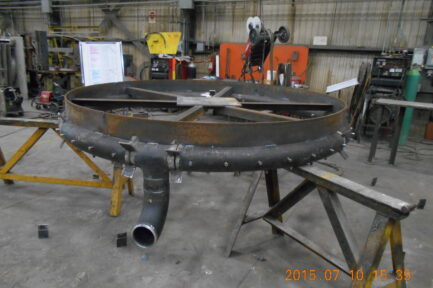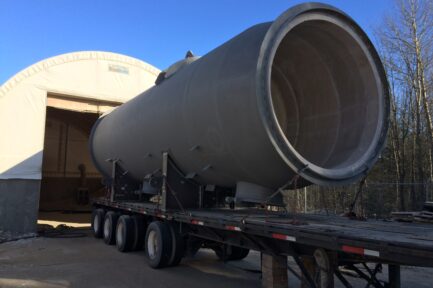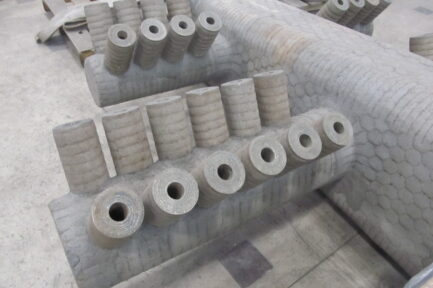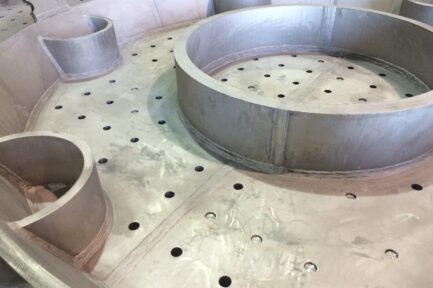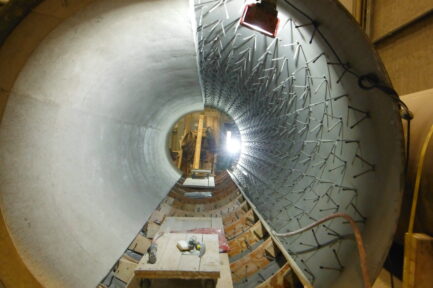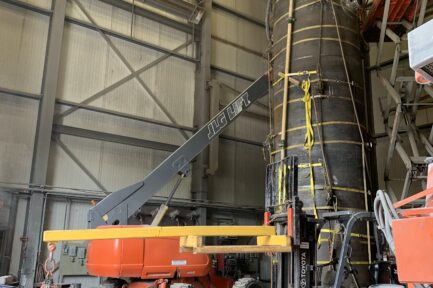 Reactor and regenerator steam and fluffing rings (multiple dimensions) with rammed refractory lining. Hason can fabricate small FCC components to fit any size of manway for ease of installation.
1 ¼ Cr – ½ Mo
NPS 6" diameter
4 200 lbs
Various dimensions
Multi-holes orifice chamber with casted tru-flow refractory lining, thermal dryout, stainless steel internal heads and external coating.
Carbon steel
9'-0" diameter
123 000 lbs
35'-0" long
Regenerator air grid with 1" thick abrasion resistant lining. Hason designed and fabricated air grids under UOP, Shell and KBR designs.
304H Stainless steel
24'-0" diameter
56 000 lbs
24'-0" long
Regenerator grid plate, 1 ½" thick with machined aeration nozzles, penetrant liquid examination, full trial-fit and phase array UT.
304H Stainless steel
40'-0" diameter
92 000 lbs
40'-0" long
Flue gas line over 200' long with casted refractory lining and thermal dryout.
Carbon steel
77" diameter
428 000 lbs
205'-0" long
Cold wall external riser with feed cone and J-Bend. Pumpcast refractory installed in-house with thermal dryout and external coating included.
Carbon steel
84" diameter
130 000 lbs
76'-0" long