Réalisations - Complex FCC Assemblies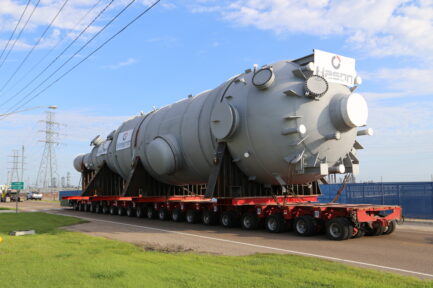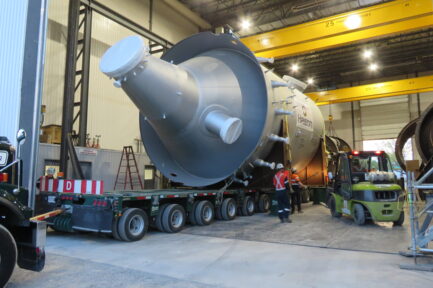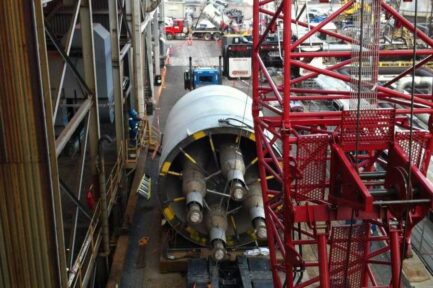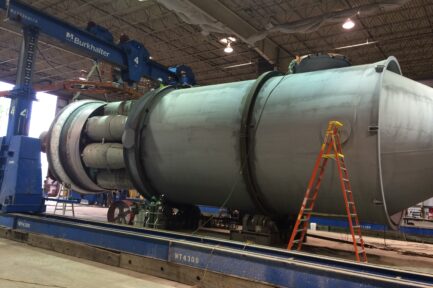 FCC reactor designed and fabricated per ASME Section 8 and API-934 including VSS internals, cyclone system, DHT, PWHT, external coating, refractory lining and full assembly for boat delivery as a complete unit.
1 ¼ Cr – ½ Mo (w/ API-934 restrictions)
17'-2" diameter
530 000 lbs
105'-0" long
FCC Reactor stripper, completely assembled and hydrotested with support skirt, refractory lining, dryout and external coating.
Carbon Steel
17'-6" diameter
167 000 lbs
42'-0" long
Tertiary vessel upper section with cyclones installed and shipped as a single assembly.
Carbon steel
15'-3" diameter
126 000 lbs
34'-0" long
FCC Third Stage Separator final assembly, refractory lining and barge delivery as a single piece.
Carbon steel
17'-0" diameter
280 000 lbs
50'-0" long
FCC reactor assembled, hydrotested and knocked down in section for barge delivery.
Stripper vessel was shipped fully welded with internals and refractory lining installed.
Cyclones were shipped loose for field assembly.
Carbon Steel
35'-0" diameter
1 800 000 lbs
120'-0" long